ADNOC Connect IT Virtual Expo
Creative Direction, Brand Design and Animation

Oil & Gas | Abu Dhabi, UAE


The Brief
Activate Wave 2 of the One ERP roadshow (ADNOC's Unified ERP System), promote Modern Workplace (Microsoft Office 365 products implemented across the ADNOC ecosystem), IT Security and engage 35,000 ADNOC employees across the group, remotely due to the peak of the raging pandemic of 2020
The Music & Lyrics
Create a platform that shines a light on the innovations, breakthroughs and people who are making it possible for ADNOC to leap into the 22nd century.

It's Virtual and It's Live
This landmark event will reimagine the events of the future – not just for ADNOC but throughout the region.
Visitors can enjoy all the advantages of a real-world experience without leaving home. In this virtual space, everyone can talk, share information and participate in activities and discussions – in real-time.

︎
Mass broadcast to all participants present in the event
︎
Video streaming conferences
and presentations
︎
Integrated VoIP and 3D
sound technology
︎
Live chat with other participants and support staff
︎
Customized avatars as per the
participants choice
︎
Contact exchange among participants to
build network
︎
Self playing video (with controls) and
links to content

01 Awareness Journey
02
Soft Launch
03 The Event
The Microsite


The Launch Campaign
A Step-by-Step Guide to the Virtual World
The User Experience Journey was rolled out into a step-by-step guide with a Microsite designed to help the employees understand the platform and get familiar with the virtual space leading up to the Live Event. The Microsite hosted How-To videos, a time-slot booking page and other instructions and answers to FAQs.
Emailers were sent out at timed intervals, introducing and creating a buzz for the event and the various areas within the 3D space that they could expect to visit as well as reminding the employees to visit the microsite to get familiar with the app before hand and book their slots for the live event.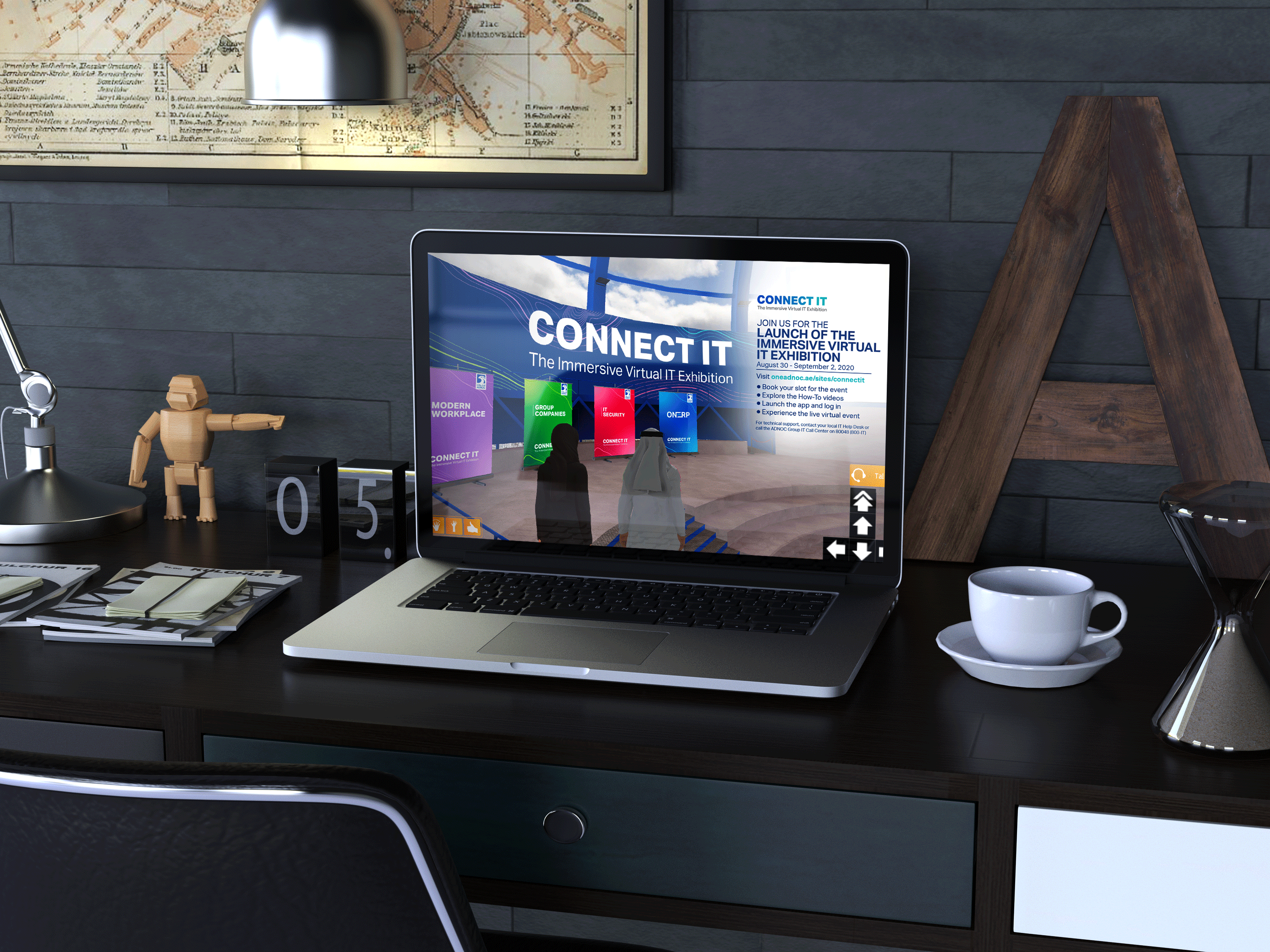 Wallpapers and Screensavers were pushed out to all employees leading up to the main event.

The Case Study and Impact