RCU Innovation Center
Art Direction, Graphic Design, Illustration

Innovaiton | AlUla, KSA


AlUla A Place of Extraordinary Human And Natural Heritage

AlUla is home to a series of fascinating historical and archaeological sites such as ancient Dadan, the capital of the Dadan and Lihyan kingdoms.

It is a unique cultural destination with over 200,000 years of human history and 7,000 years of successive civilizations. The governate preserves KSA's first UNESCO World Heritage site – Hegra that used to fall on the ancient incense trade route.

As part of it's Vision 2030 and National Transformation Program, the Kingdom of Saudi Arabia has focused on driving the momentum in enabling Saudi as a tourism, heritage, and innovation hub.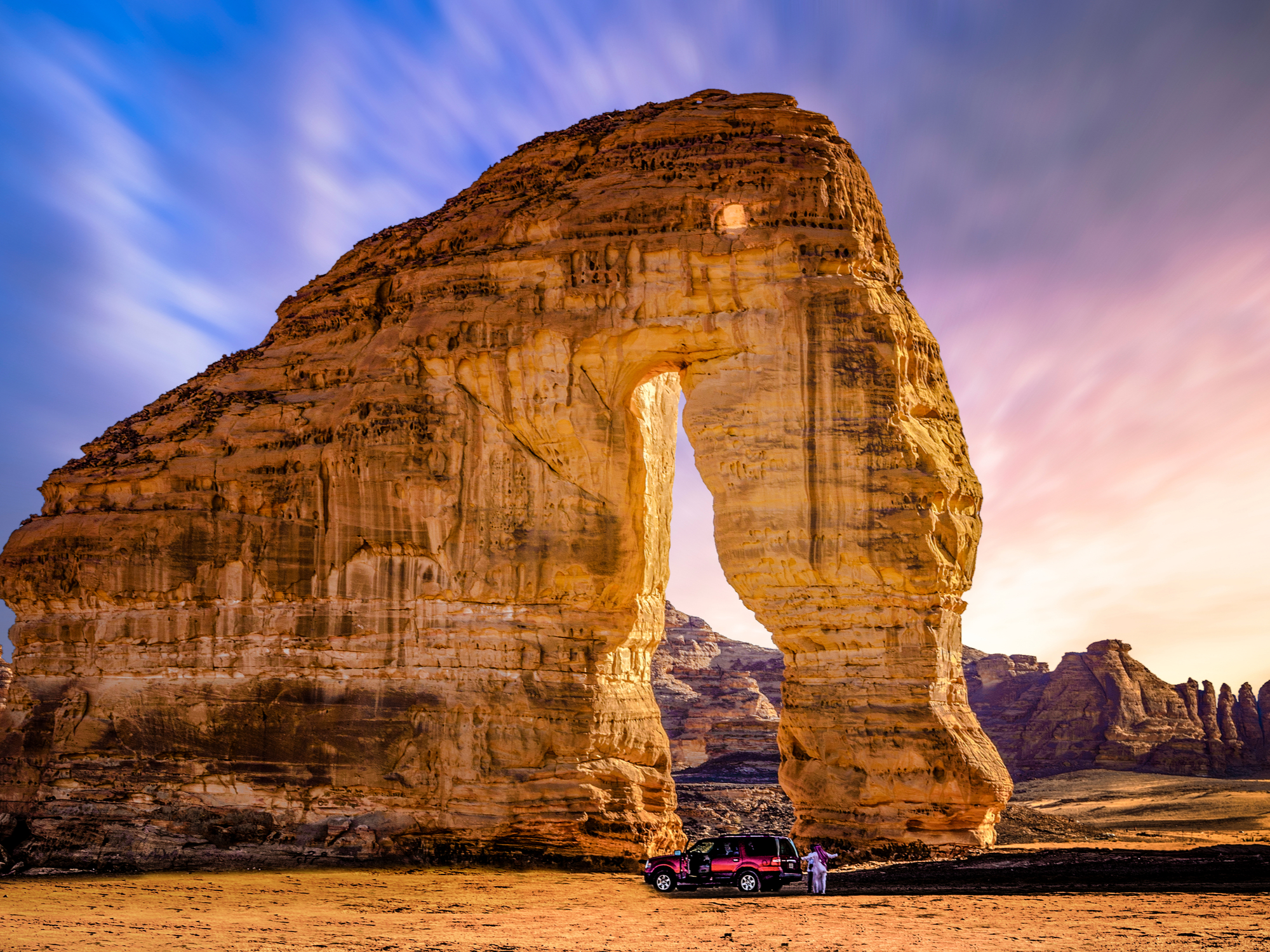 The Brief

RCU is an inherently innovative organization where innovation was happening across the organization at scale; but with varying rates of consistency and efficiency. For example a widely successful event called 'Winter at Tantora' was a brainchild of the Innovation Center to promote tourism in AlUla. However to have sustained innovation efforts that consistently deliver value for RCU across all sectors, the innovation agenda needed to be defined and agreed upon across the full organization. To facilitate this work, the Commission engaged with Accenture to formalize the innovation vision, establish the ways of working, and define the necessary innovation processes, team structure, and governance model for a dedicated Innovation Center.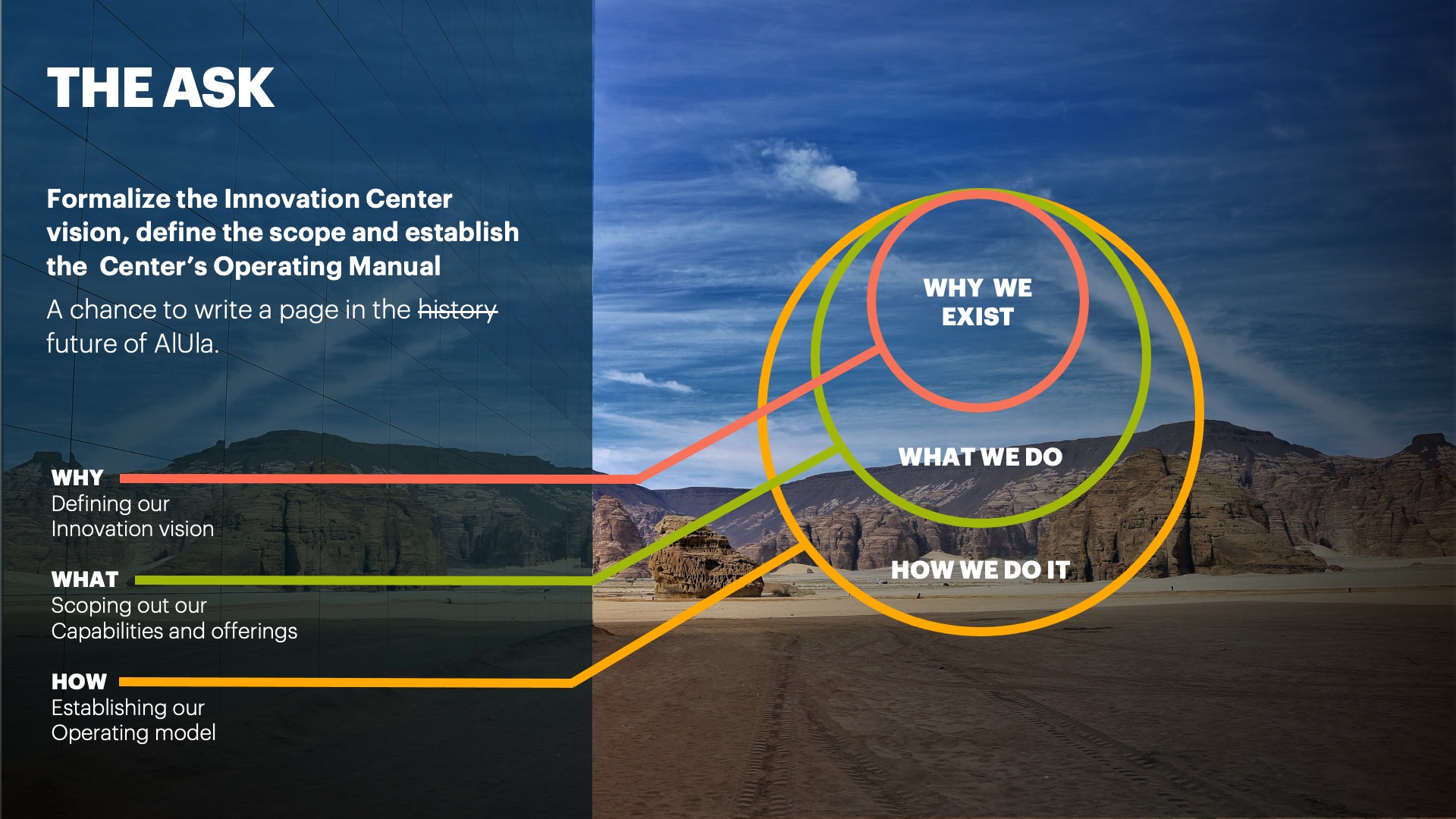 The Music & Lyrics
This project was kicked off by Accenture Strategy who did the initial baseline assessment of Innovation at RCU. However the client requested a design led approach to the project and hence it was transitioned from Accenture Strategy over to the Interactive team. We brought together a confluence of Business, Service and Visual design and combined it with Innovation expertise from What If, our Innovation team out of London.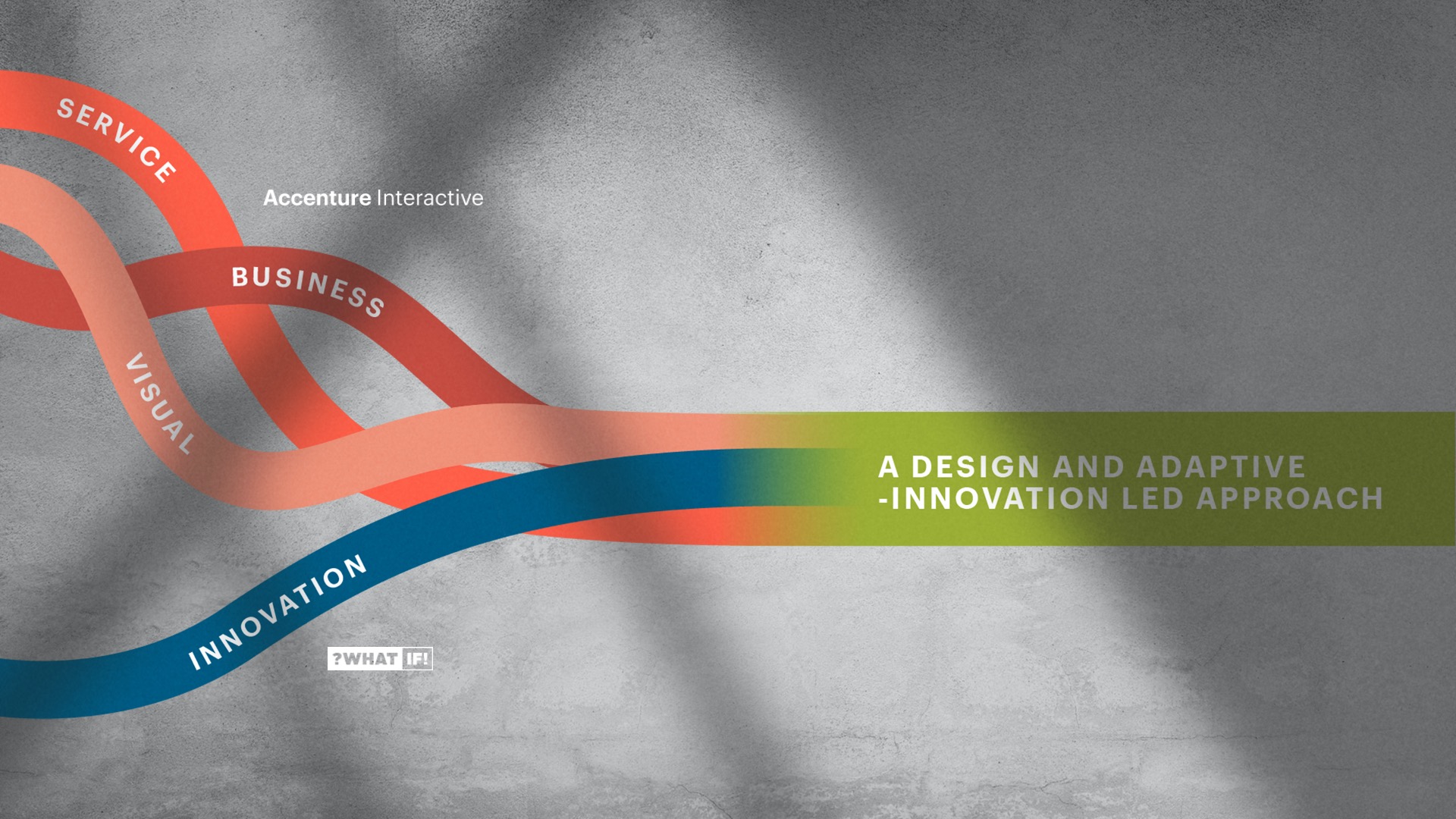 Creating the Visual Language
We began working on the visual language as soon as the project started as we learnt from our previous projects that our design expertise is a powerful tool that makes it easy to convey our ideas to all the stakeholders involved • We began by familiarizing ourselves with the culture and mindset of AlUla • Taking inspiration from its installations and asking ourselves questions like: What can you experience at AlUla? What comes to mind when experiencing AlUla

The keywords that came to mind were:
Expressive, Futuristic, surreal, dreamy, past meets future, postcards from the future, blank canvas of possibilities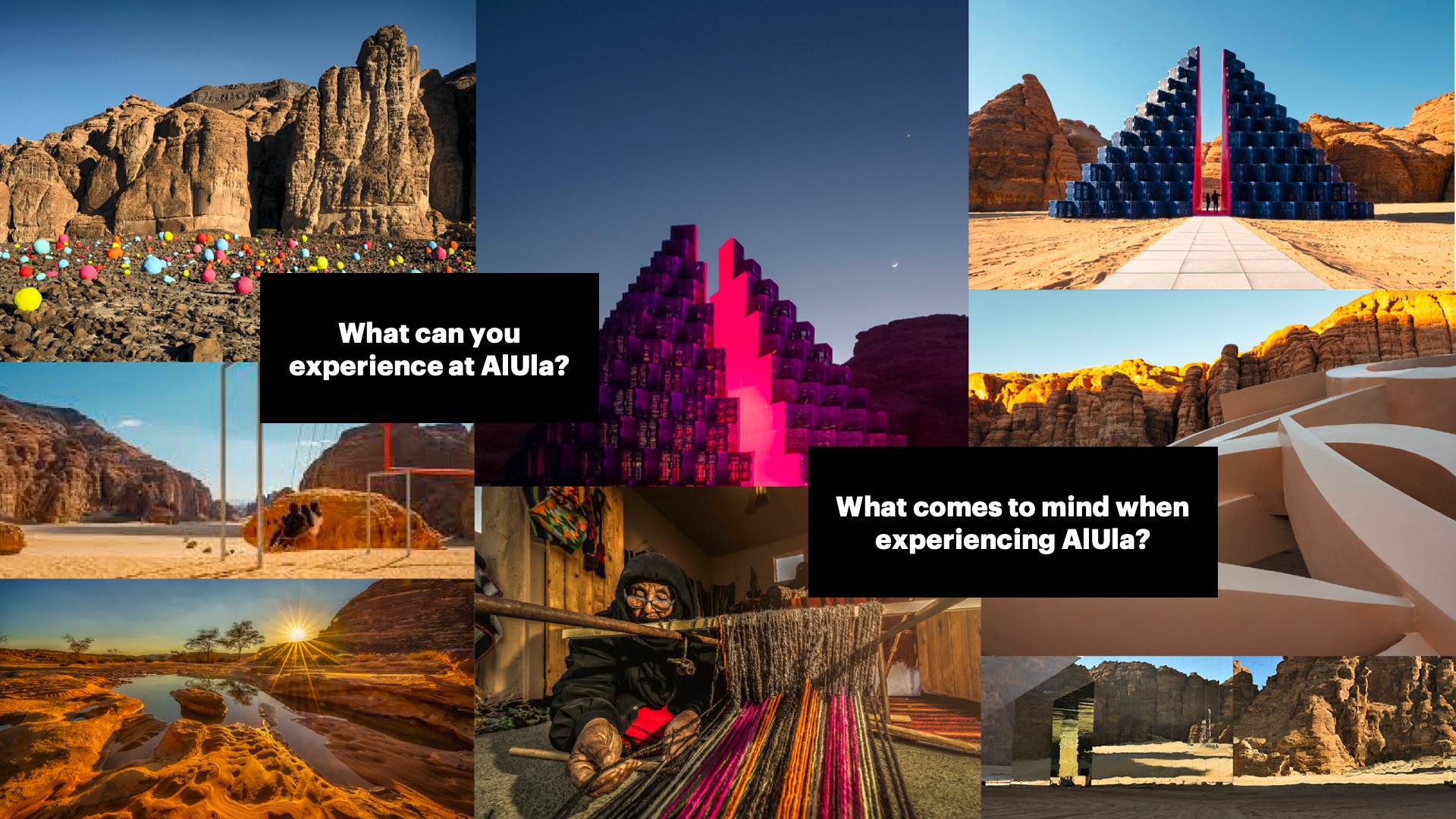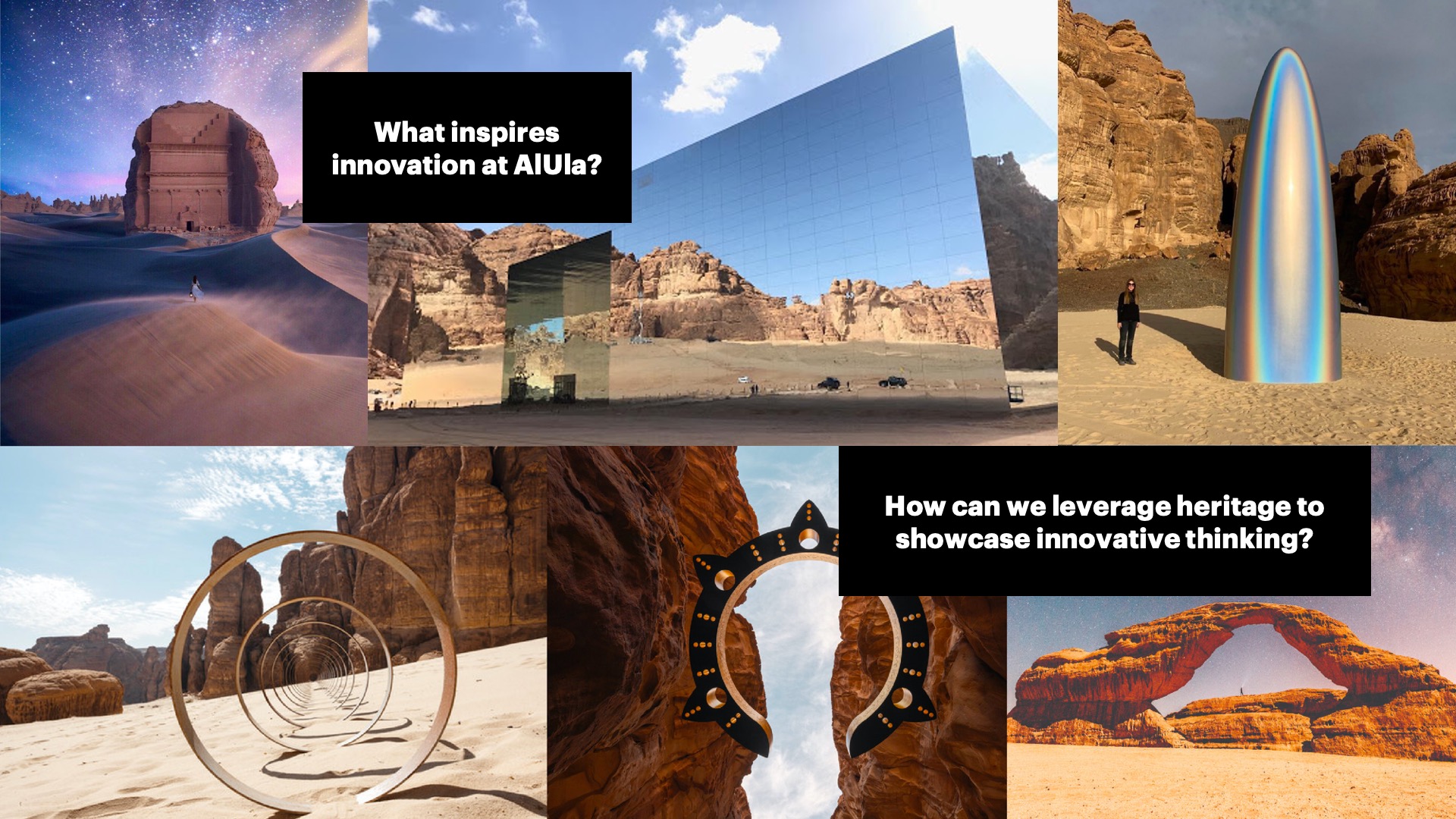 While we immersed ourselves in the inspiring environment of AlUla (through images) we also asked ourselves questions like:
• What inspires innovation at AlUla?
And Because this place is so rich in its history and that it is so easy to be inspired from this heritage, we also asked ourselves:
• How can we leverage heritage to showcase innovative thinking?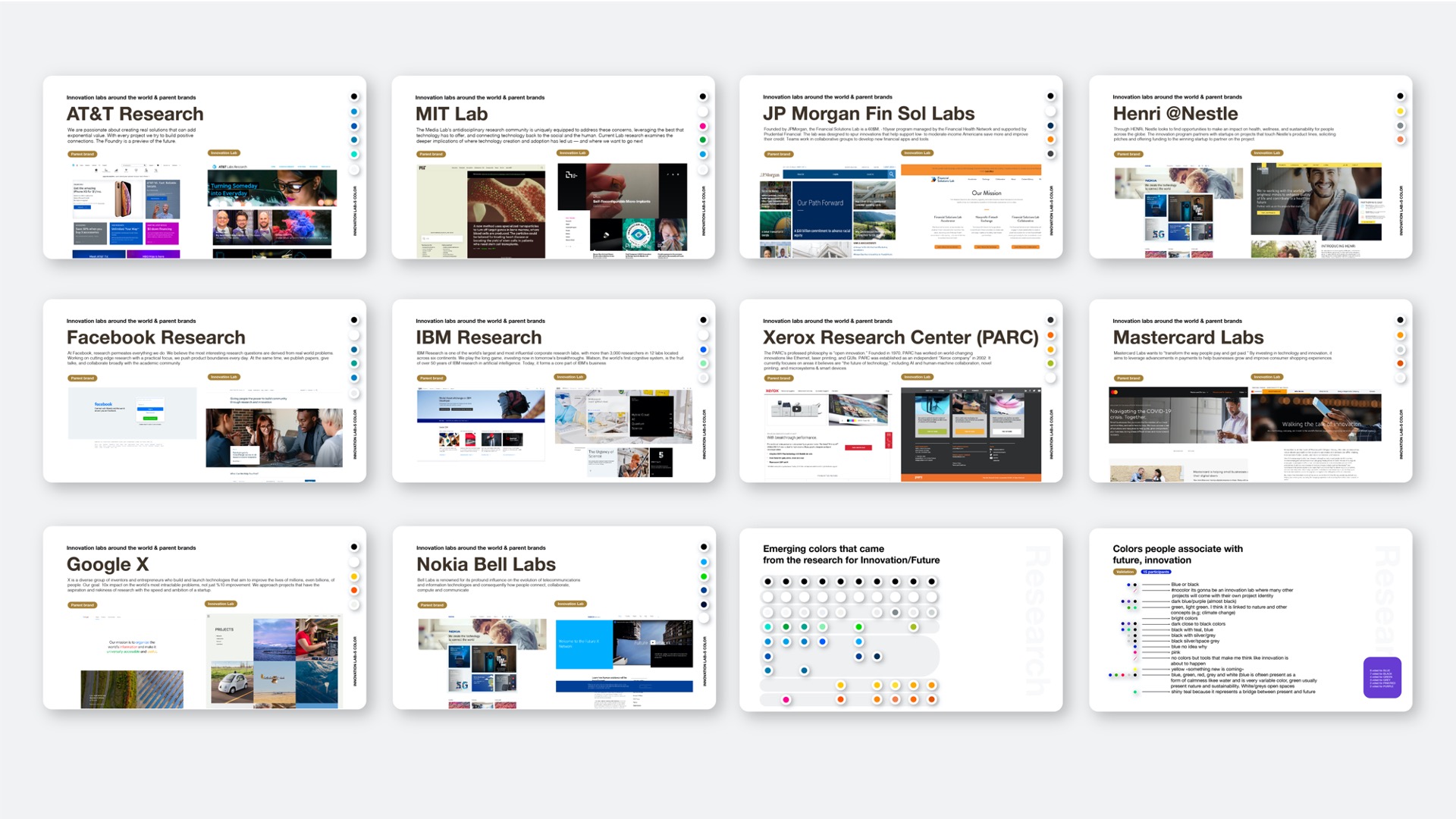 We also reasearched benchmarked innovation centers and compared them to visual identities of their parent brands to see how they stood out or blended with them. We researched popular colours associated to innovation and conducted surveys to see what colours come to mind when people thoguht of innovation. We realized quite early during our research and exploration that the colour palette of RCU (the parent brand) was not wide enough to express innovation and how inspiring the heritage of AlUla is and how futuristic the culture is.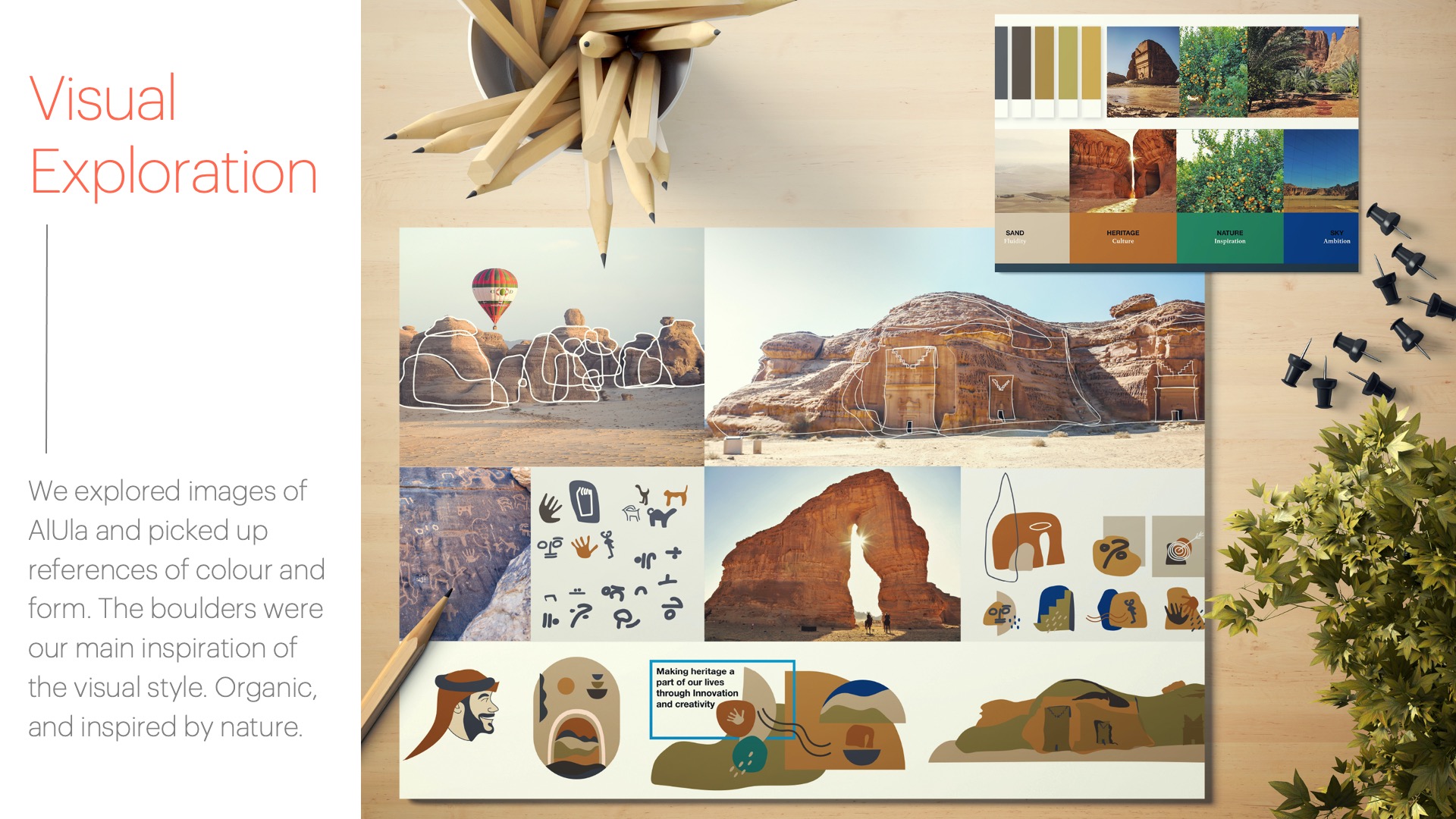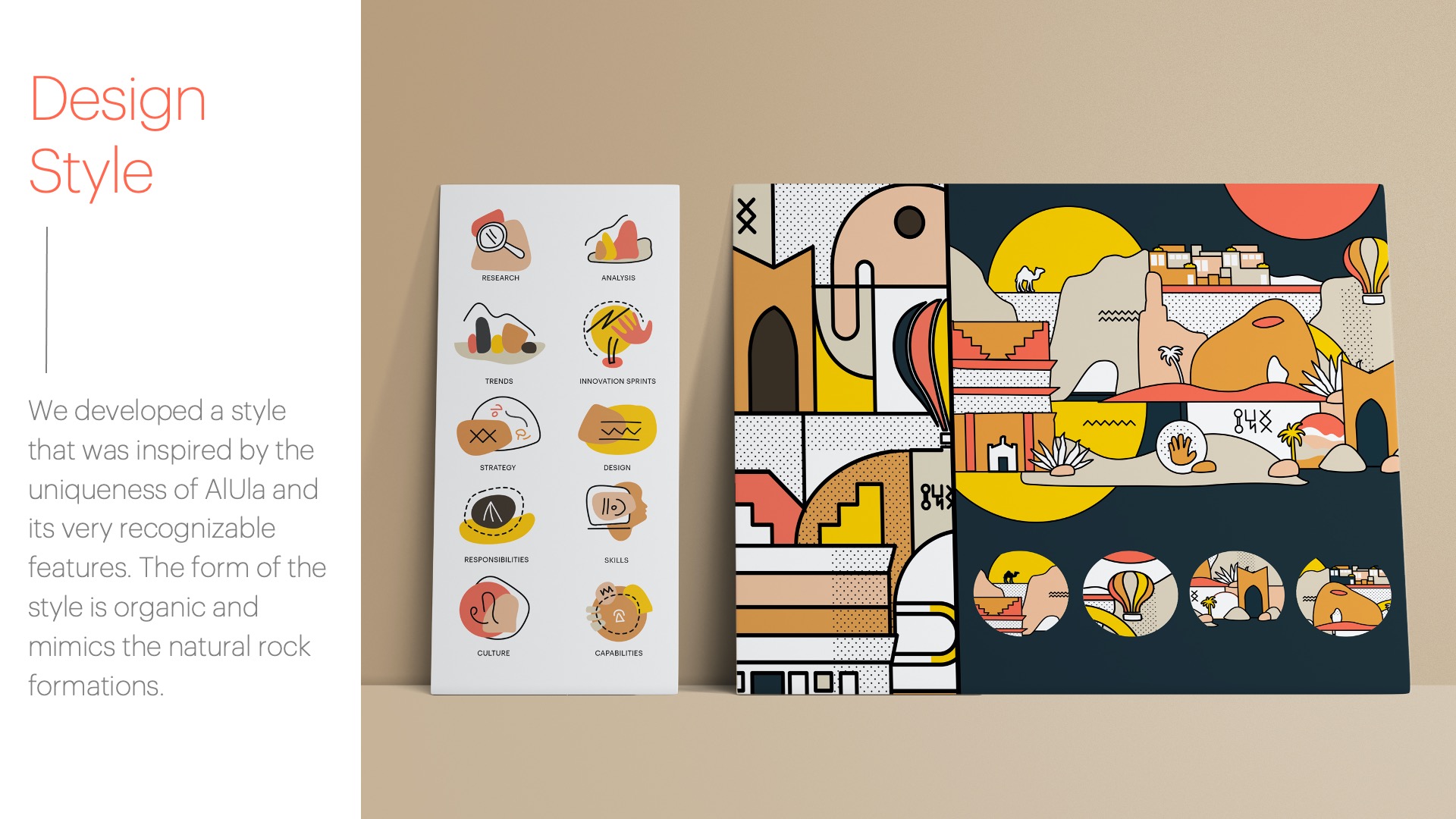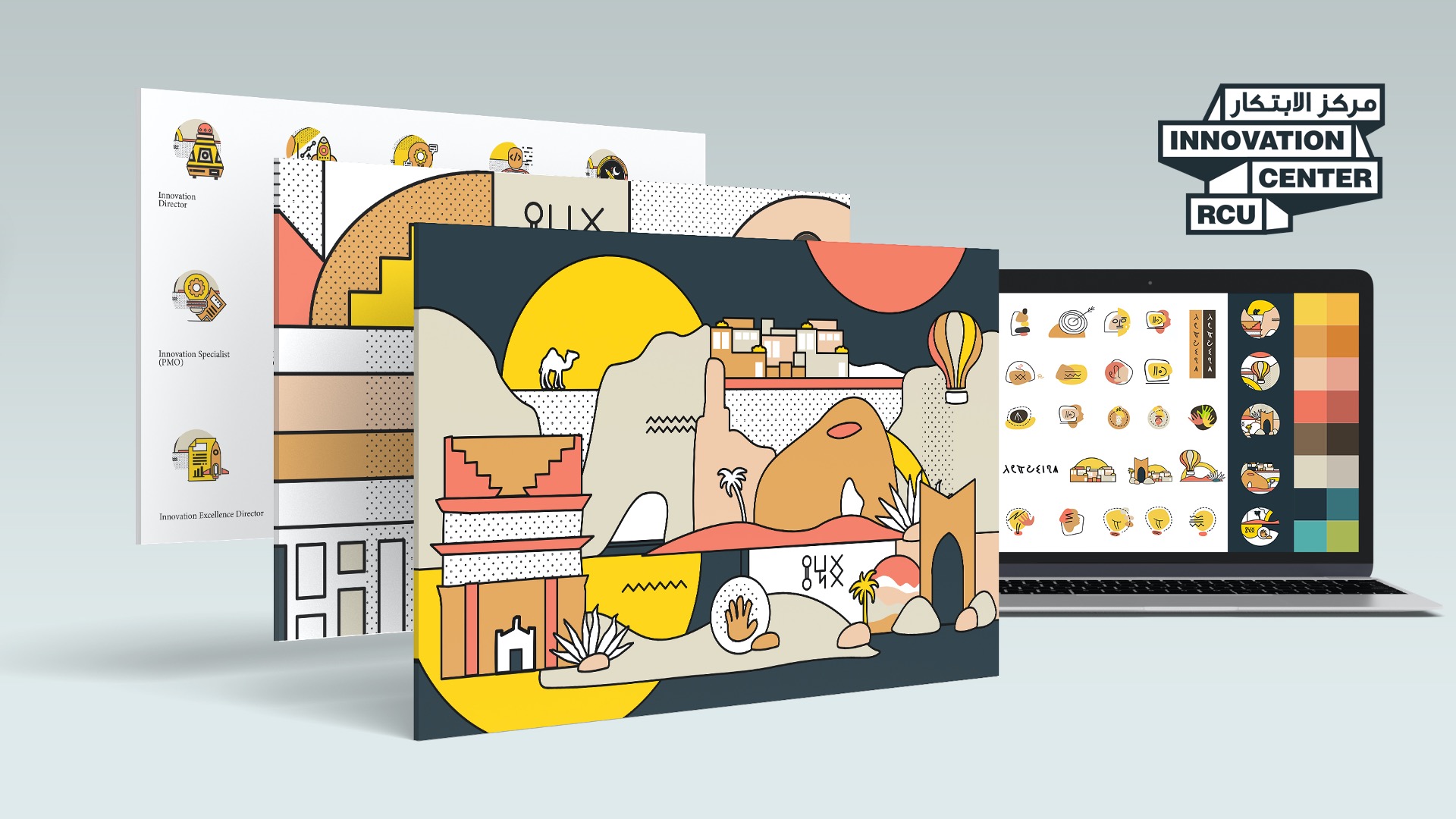 Through the rounds of changes, we also printed out full size posters for the team on-ground to discuss with and getting feedback from client became quicker and much easier.
Final Deliverables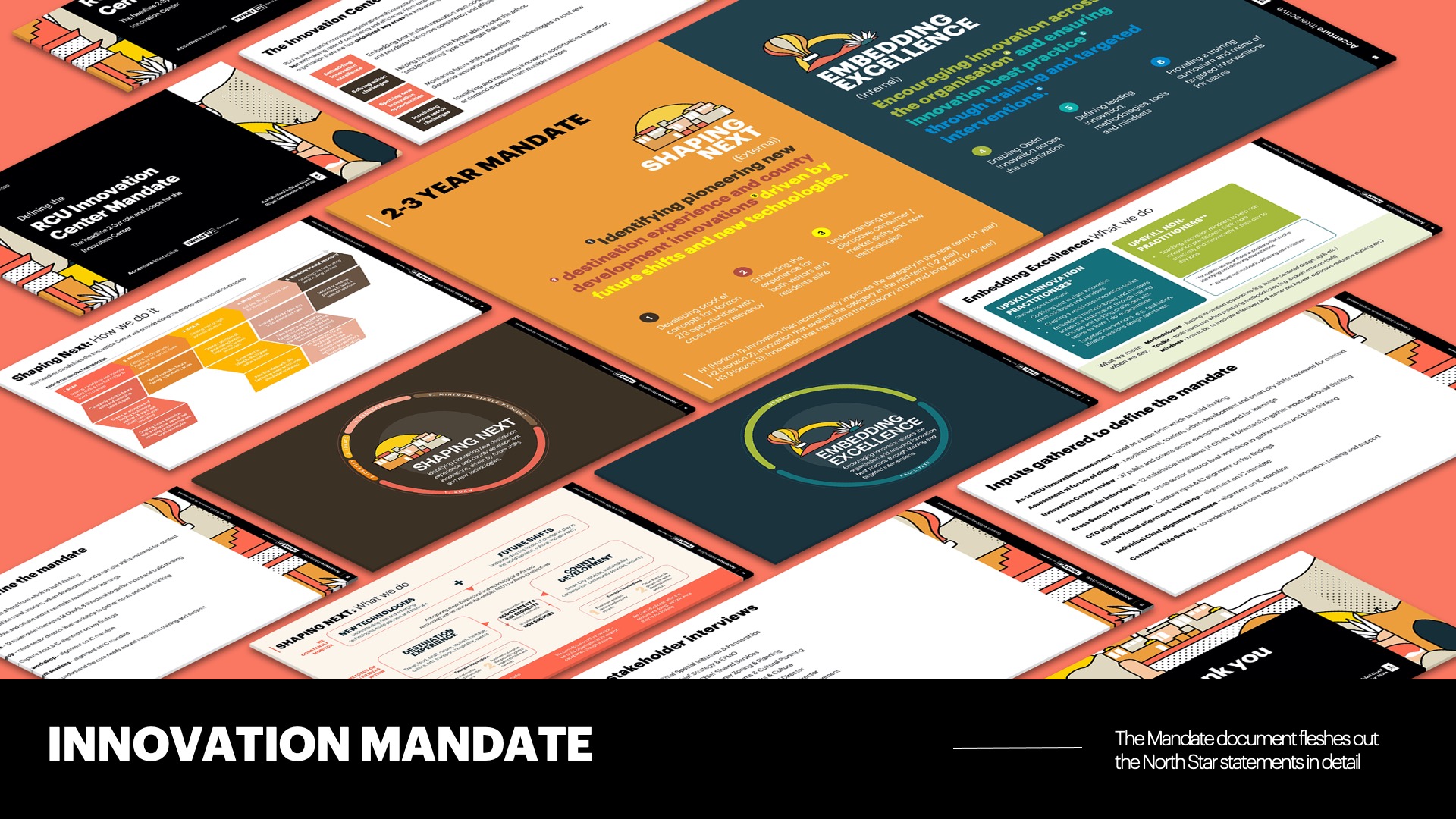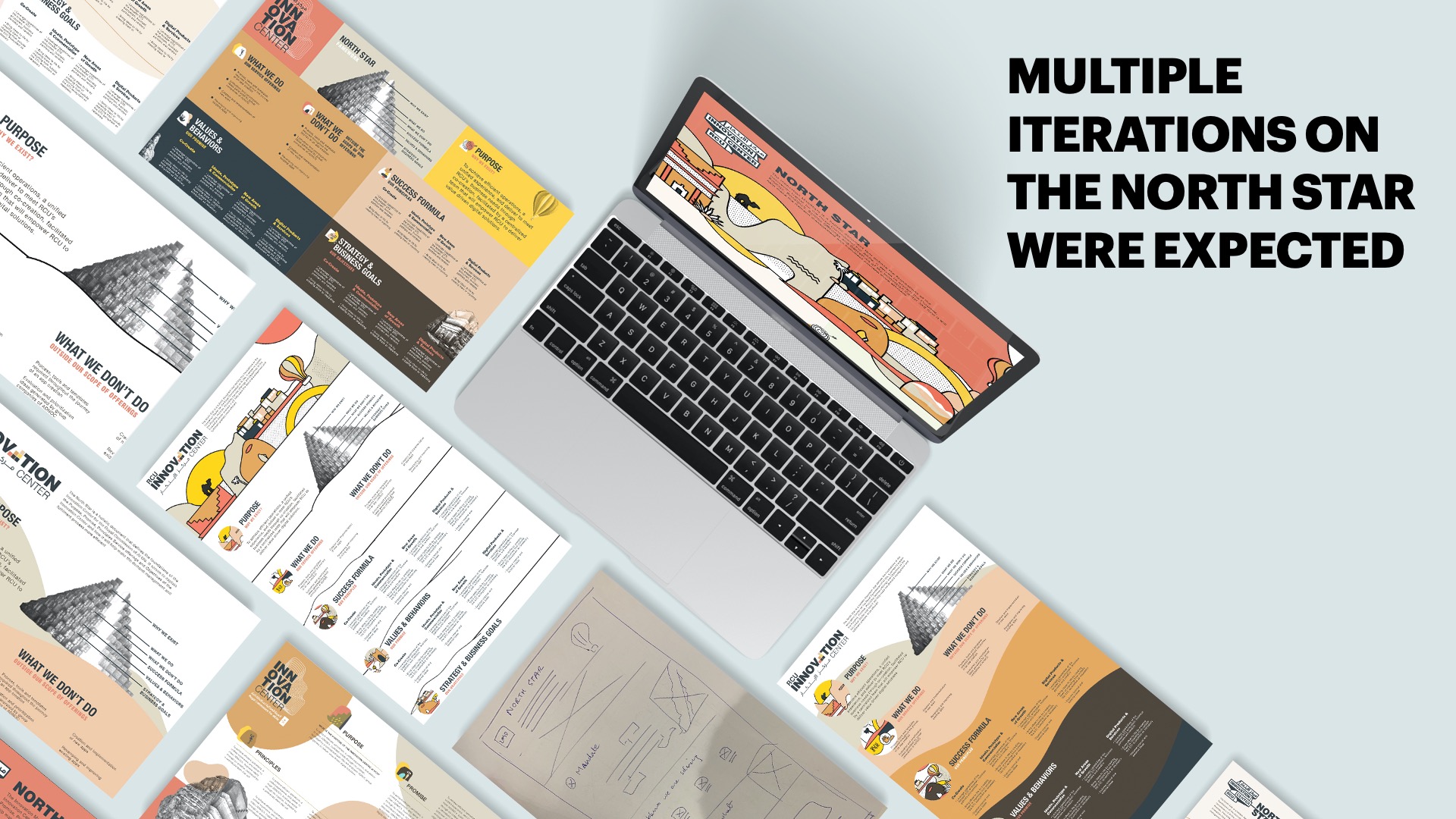 The North Star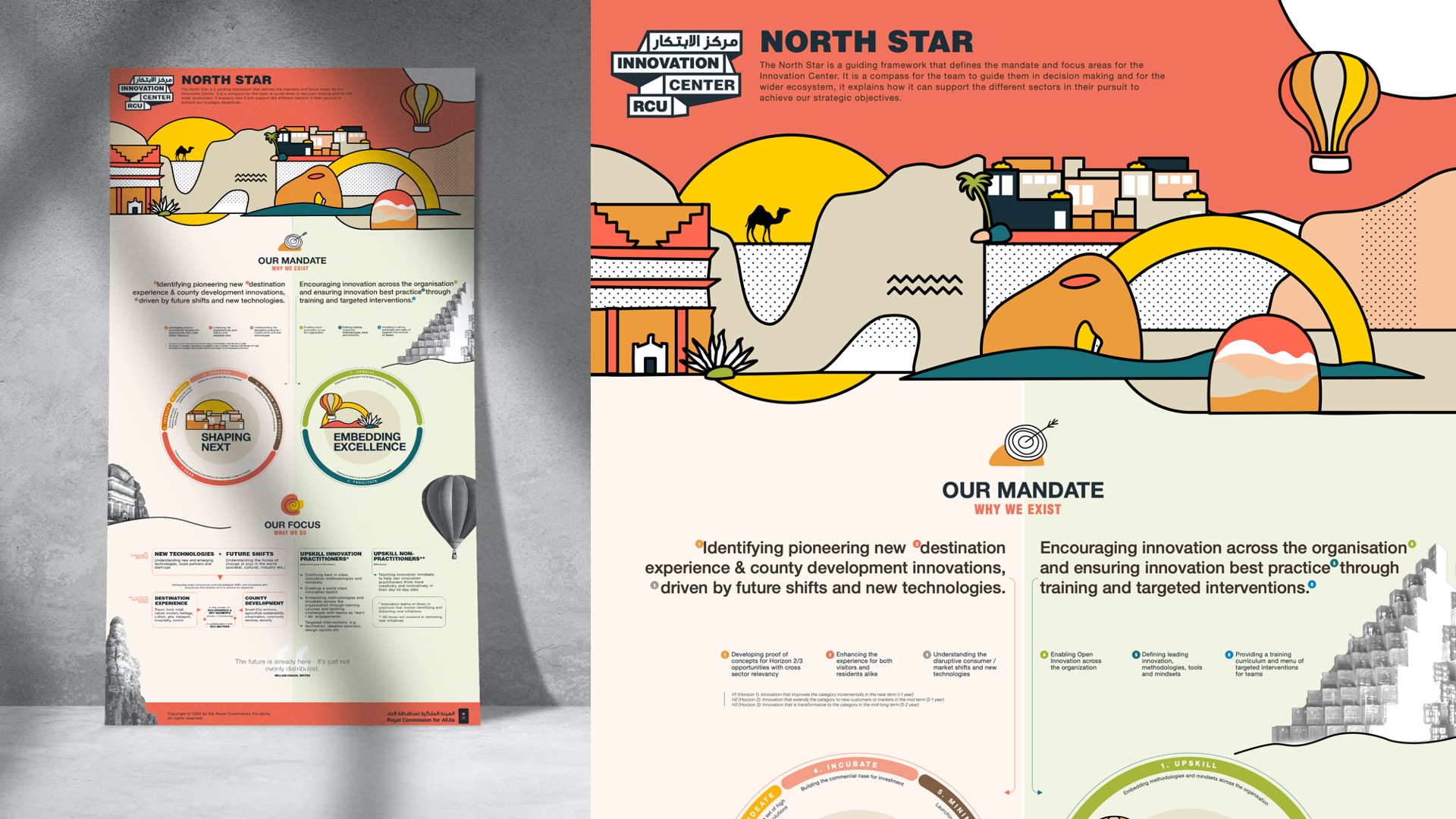 Capabilities and Services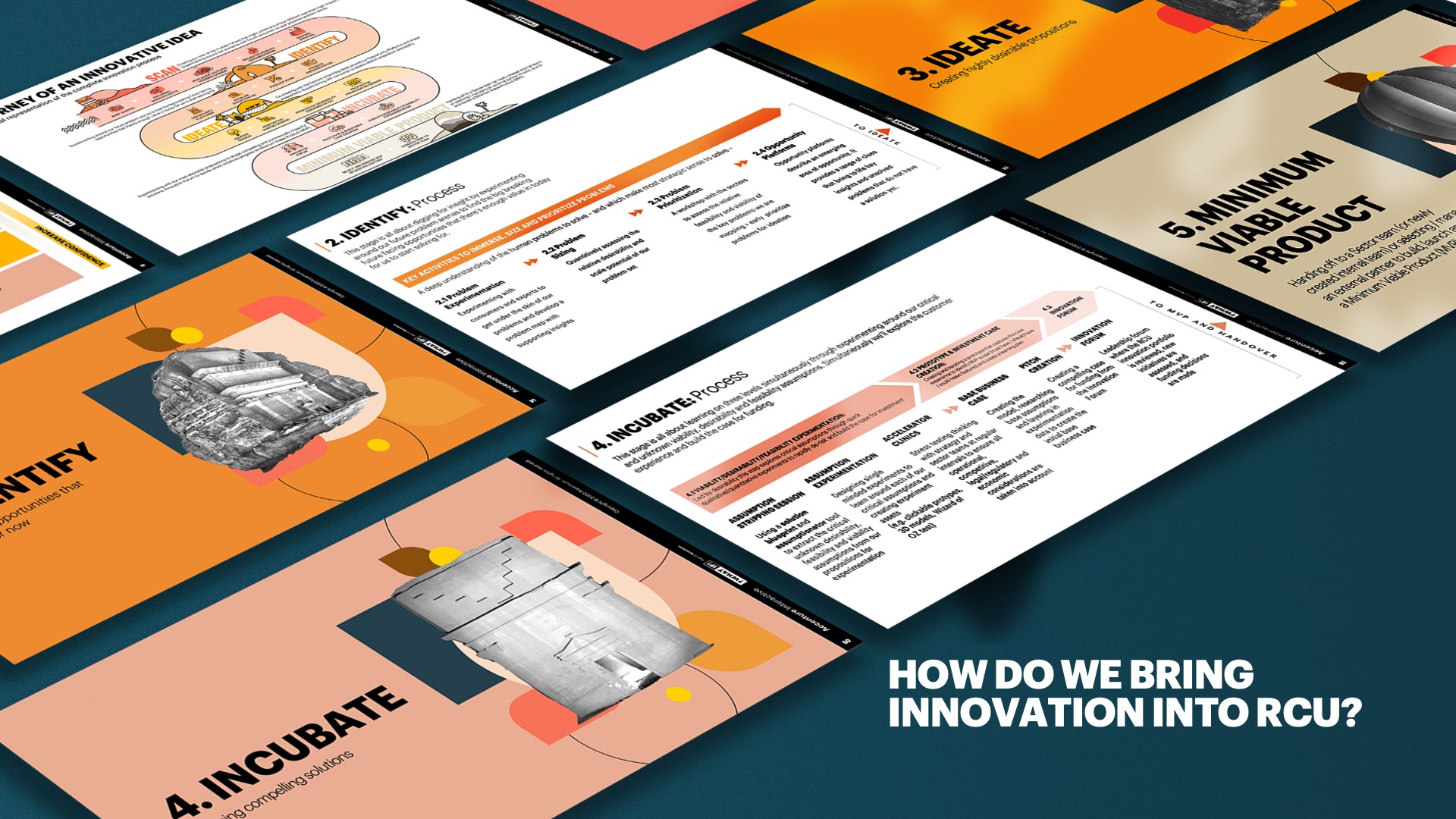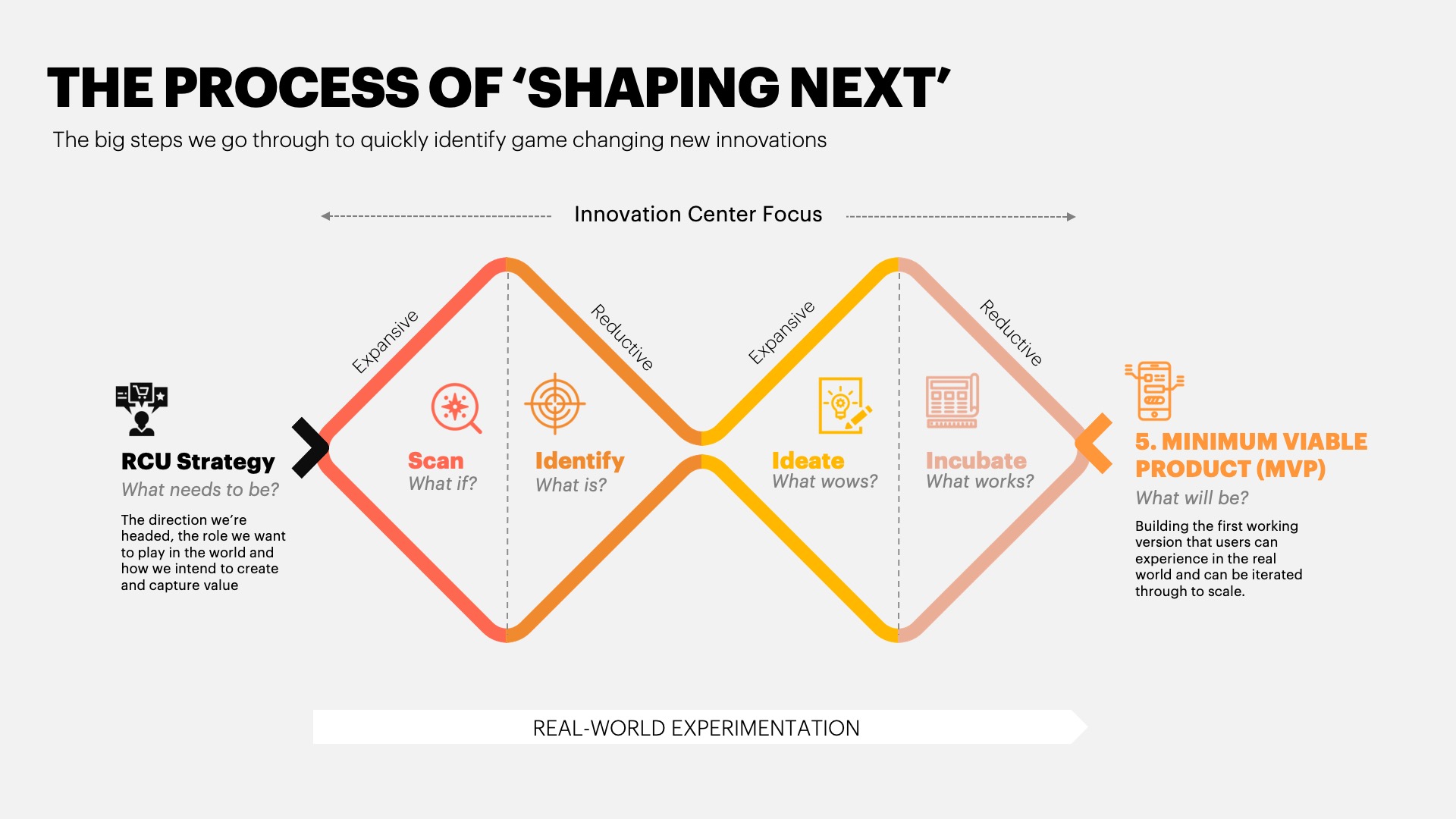 Shaping Next Process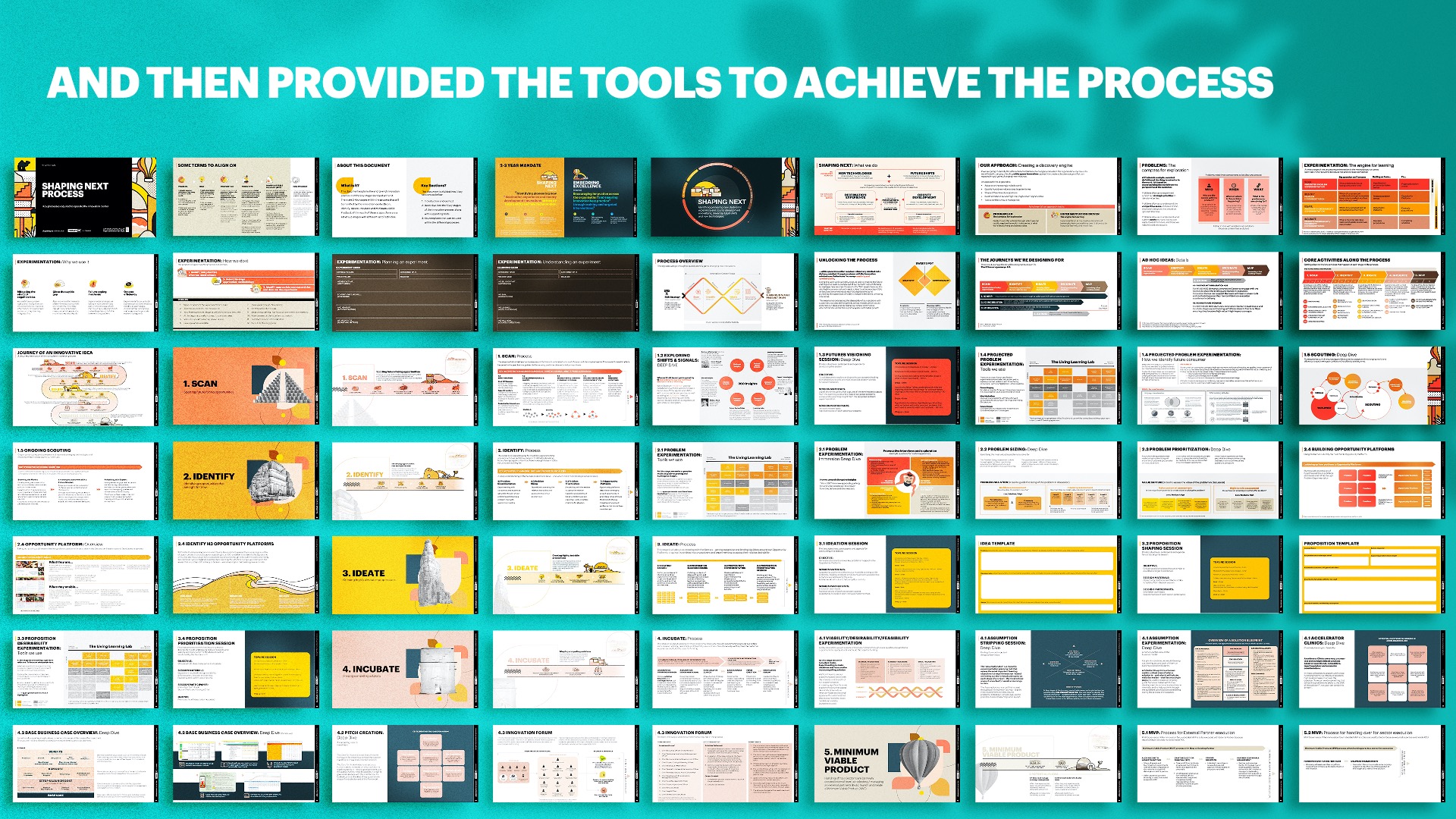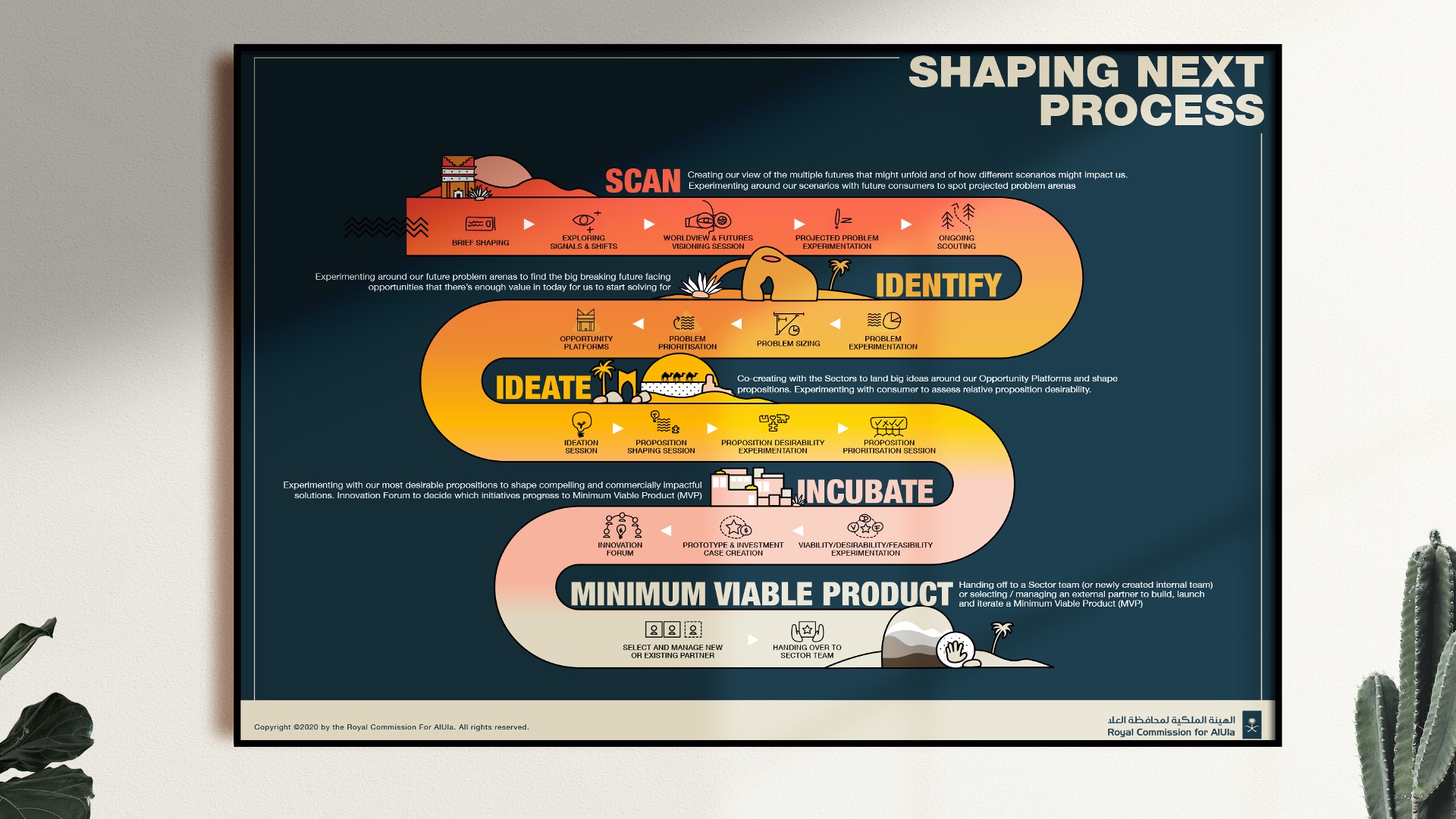 Innovation and Ventures Ecosystem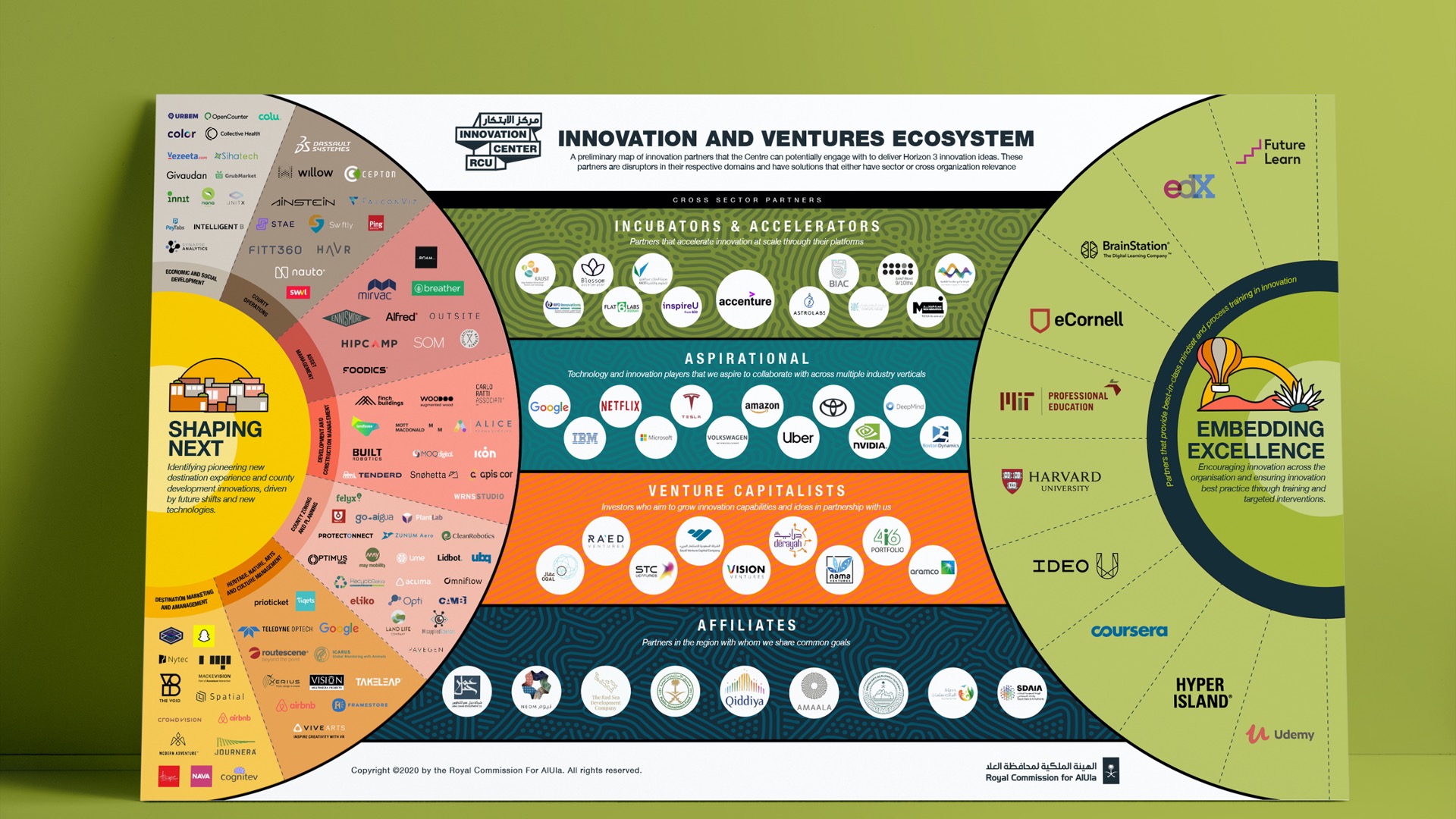 Identifying 145 Ecosystem Partners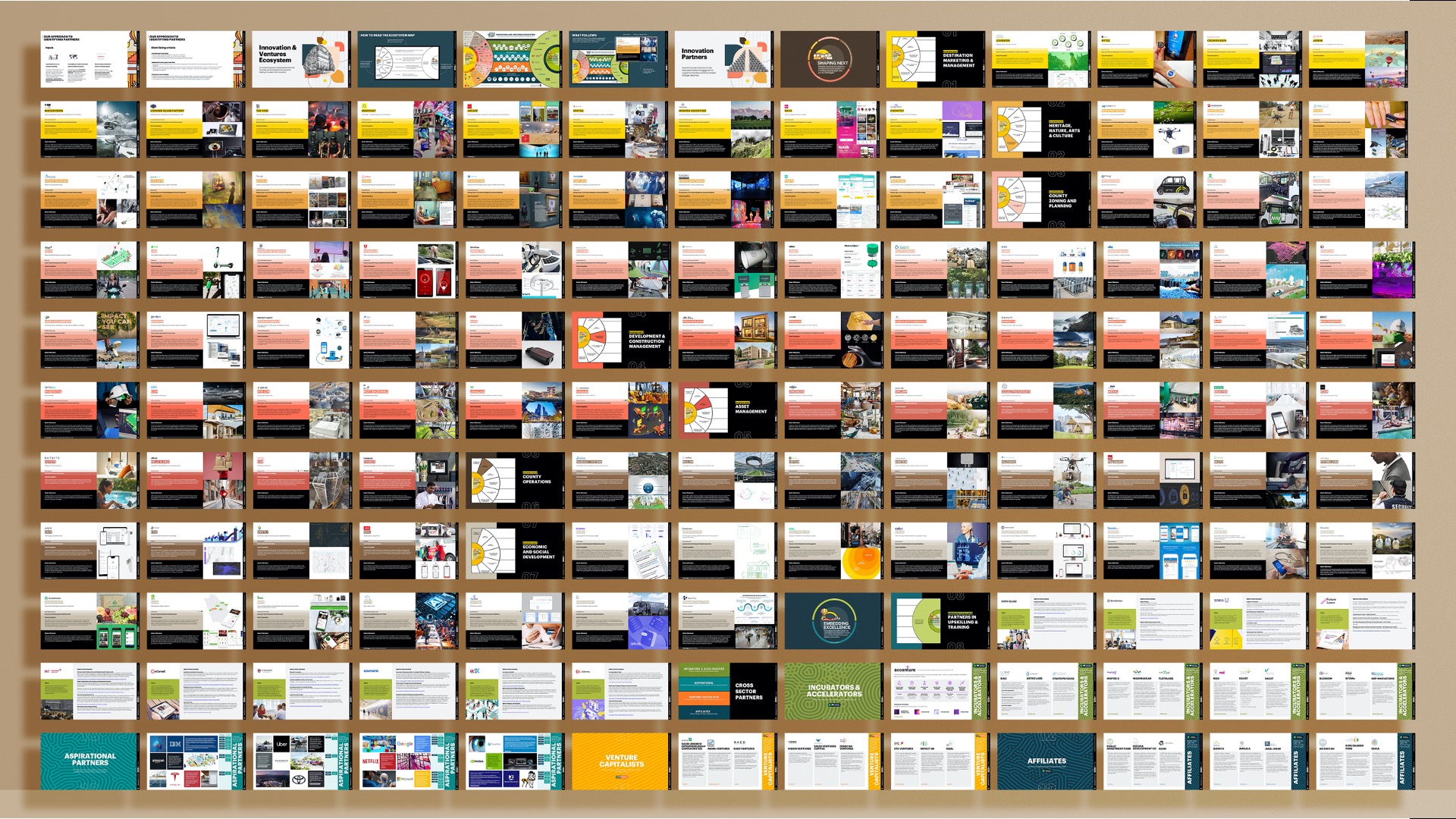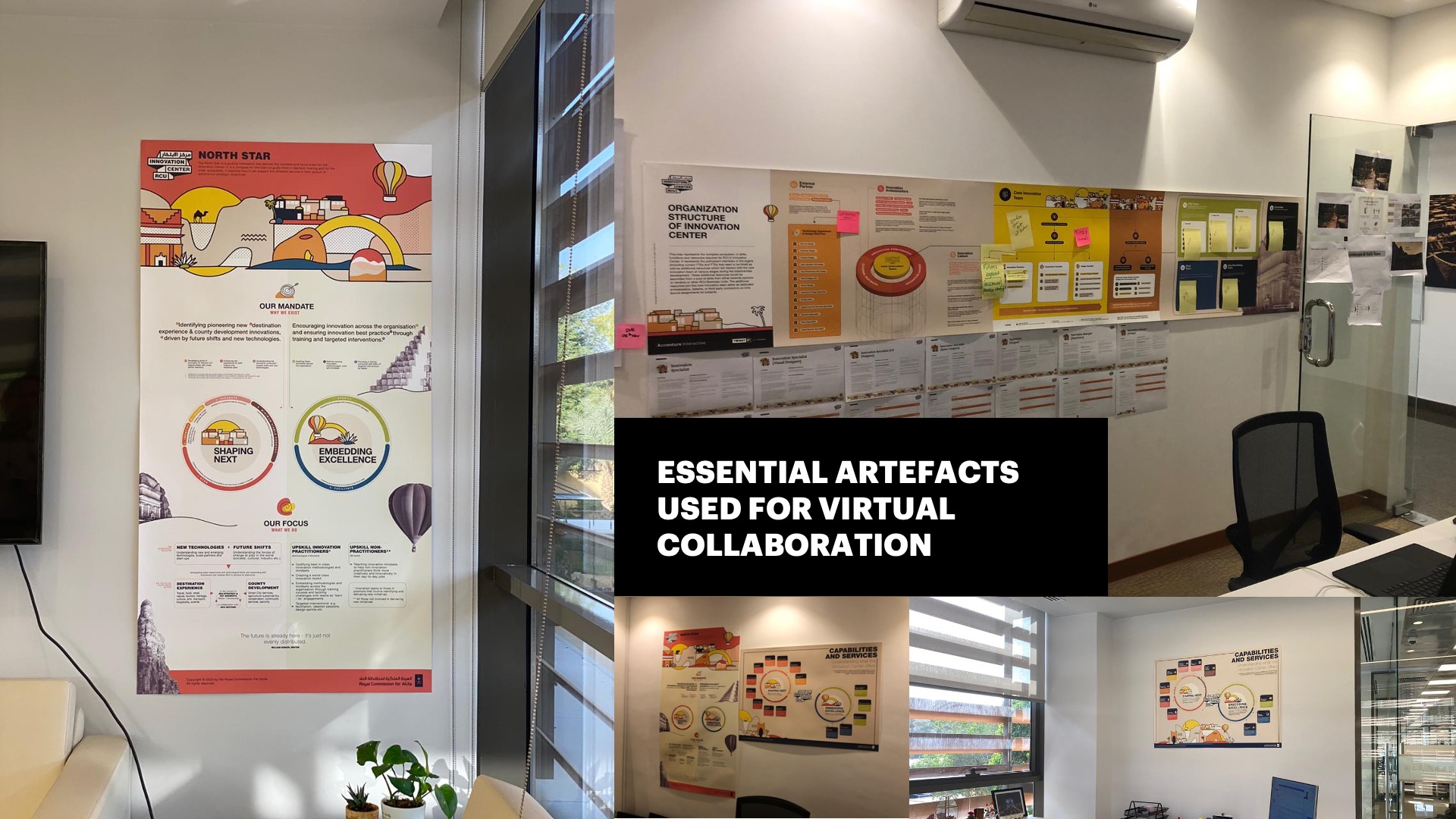 With the successful completion of the project, our diverse, cross-border team from the UK, UAE and KSA received an ovation from the client, commending the work. Together we setup the foundations for creating future impact in KSA