Shangri-La Festive Campaign






Shangri-La Hotel, Festive Campaign
Character Design, Animation, Art Direction


Hospitality | Dubai, UAE



The Brief

The 2015 Festive Campaign for the Shangri-La Hotel, Dubai was based on the concept of storytelling. To express the strength of hope and keeping faith. The brief was to come up with a story that would demonstrate love, hope and faith while relating to the residents of the UAE.

The Music & Lyrics

We came up with a story about George the Gingerbread Man who lives at the Shangri-La Hotel in Dubai and his time during the festive season.Wish Upon A Star is a story that helps the viewer and the visitors at Shangri-La Dubai keep faith and also make their wishes come true.

I used an illustration style that was very simple with pastel colours in the setting of the actual lobby of the hotel.
The Characters

The Christmas Tree

The Setting

George outside his Gingerbread House with the Shangri-La Hotel in the Dubai skyline as part of the background.
Festive Campaign Brochure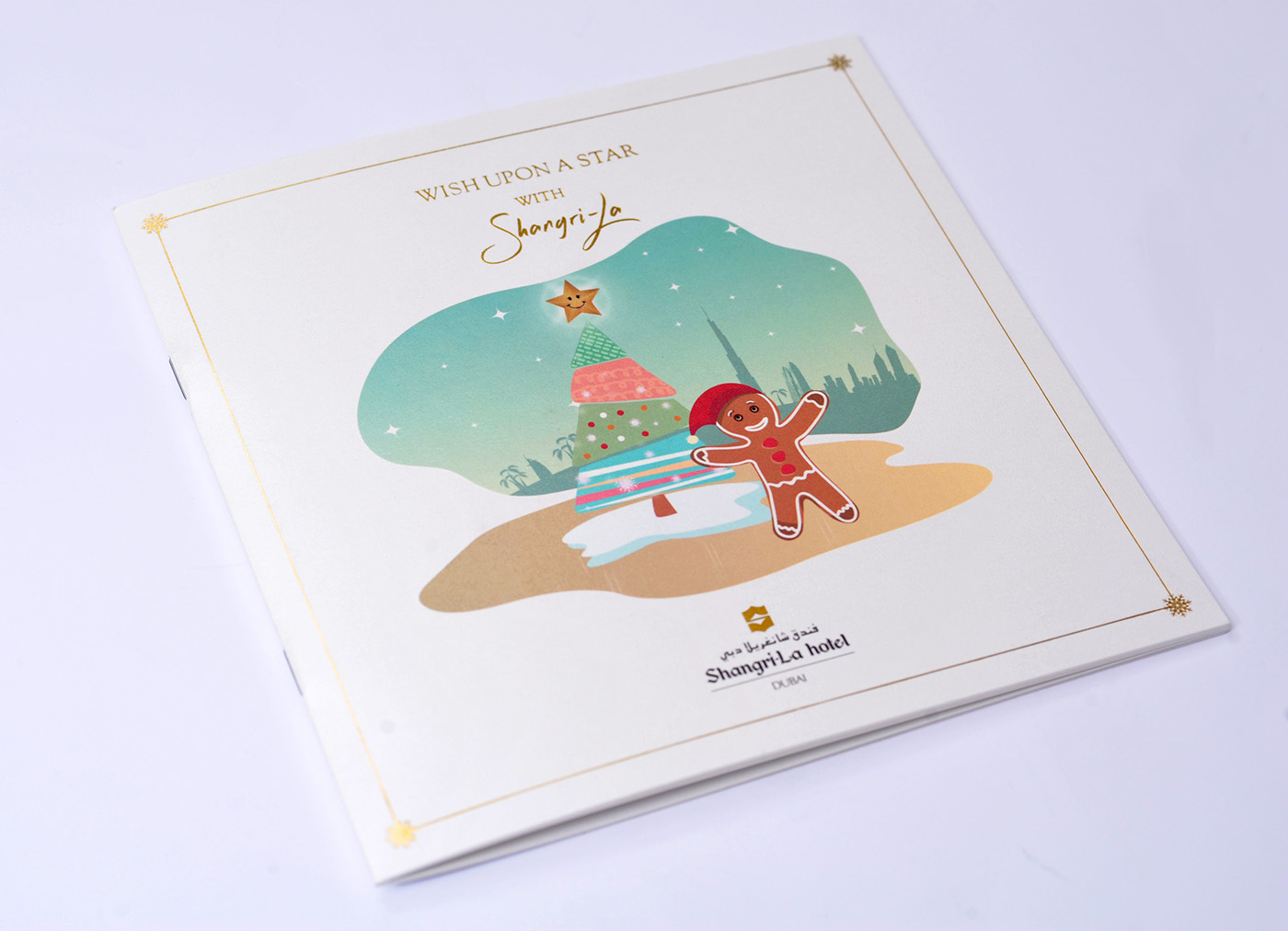 Press Ads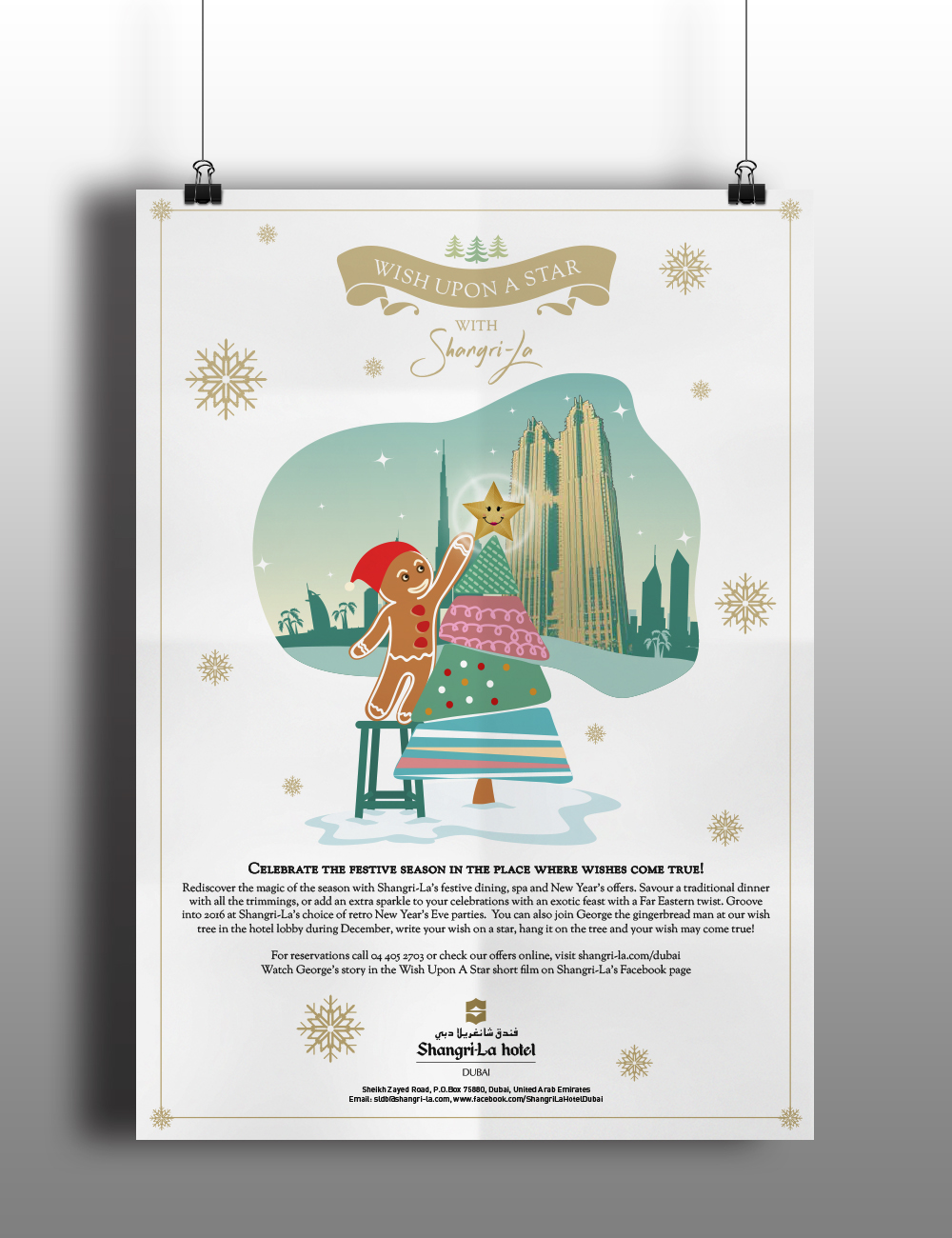 The Storyboard
Social Campaign and Success